Description
Be one of the Great Vampires with this Dark Vampire Costume. With Classic styling, making you look powerful and epic this costume is not one to pass by.
Vampires are one of the most feared and powerful undead creatures. vampires were human but then succumbed to the curse of Vampirism. Not Dead but not alive. Vampires have pale skin and hardened features. Skilled predators and hunters, often with red deadly eyes. Vampires have no reflection in mirrors this can give away their secret identity. Feeding on blood, vampires often leave their victims feeling a little dry. Sometimes fatally so.
Enjoy the finer things in life, just like real vampires, while you wear this vampire costume. dominate others with your powerful gaze. Drink wine from goblets and stare down your enemies. If its a little hot then the sleeves can be detached to make it a bit cooler. or leave them on to wave at your enemies.
Note this product is not a standard Size. it is roughly a Medium but please read the size instructions.
please measure the costume based on the size chart (below)
•This costume set includes dress, necklace, waist corset and detachable sleeves.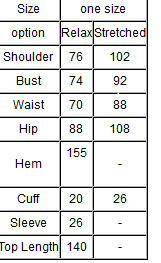 We are based out of Canberra, Australia and all items are shipped from our Canberra warehouse straight to you as soon as possible. (often the same day!) Local Delivery is available for free for Canberra and the surrounding areas. so what are you waiting for get your Dark Vampire Costume Today!
All prices are in Australian Dollars (AUD)
We have both after pay and paypal available as payment options. For safe and secure payments.
For information on our sales and shipping policies please follow the link below.
Be sure to follow us on facebook for all the latest updates. www.facebook.com/swordsmagic
or check us out on instagram www.instagram.com/swordsmagicanddragons