Description
This Very Stylish and Well built Steampunk Black Halter Corset will look Great down at the Airship Docks. Or Try it out at the Steam markets. Get on a steam train and head on out to town with this epic style corset. Look Sleek and sexy to boot.
Steampunk is the blending of Victorian Era fashion and style. With steam technology. In other words if steam tech developed somewhat further than it has then you would have had steam punk. It also has a place in many fantasy novels and movies. It is easy to see why, Steampunk gear looks simply amazing so get onboard the train!
This is a Full Steel Boned Corset, it will Shape your Waist if properly fitted, if you are not used to corsets then please keep this in mind. the Corset will require an accurate waist measurement please measure your waist about 3cm above your Belly Button.
Detail
This faux brown leather medieval inspired overbust steel boned corset has a deep plunging neckline which will support your bust and show off your cleavage! The bronze chain detail adds to the medieval look! As this corset is so roomy in the bust we do advise that the style is more appropriate for a larger bust.
Features
•This Corset is easy to put on and take off.
•2pc set includes corset top and matching thong
Please Check the Sizing Chart Below before Purchase.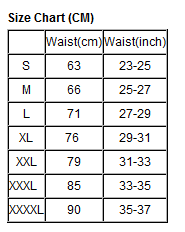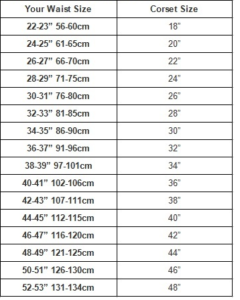 We are based out of Canberra, Australia and all items are shipped from our Canberra warehouse straight to you as soon as possible. (often the same day!) Local Delivery is available for free for Canberra and the surrounding areas. so what are you waiting for get your Steampunk Black Halter Corset Today!
All prices are in Australian Dollars (AUD)
We have both after pay and paypal available as payment options. For safe and secure payments.
For information on our sales and shipping policies please follow the link below.
Be sure to follow us on facebook www.facebook.com/swordsmagic
or check us out on instagram www.instagram.com/swordsmagicanddragons